September
​is the month of the
Sapphire
Strength, Knowledge, Truth, Memory. Good for treating blood disorders and mental tension.​

We have lots planned this fall....First up: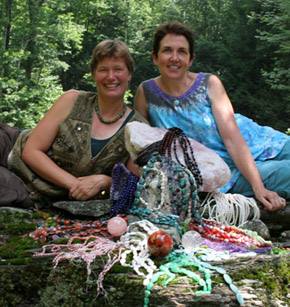 Biennial Trunk Show with Carole and Mary!!!!!
Tuesday, September 27, 10:00 - 6:00
Come see all the beautiful shapes and colors Carol and Mary bring with them, and pet their cute new puppy, Stella.

We have 2 other things going on the same day:

You can buy a strand from the girls from 10:00 - 2:00 and take it to the classroom for designing advice and technical help from Judi and Kathy. We will also show you how to make a crimped bracelet or how to wrapped loops. for earrings.

In addition we have our weekly Make and Take Tuesday. Annette will show you how to make a wrapped Ball Chain Bracelet

______________________________________________________________
Monthly Events

Make and Take Tuesday
We are having lots of fun with our weekly Make and Take Tuesday. $8.00 includes materials.
Every Tuesday, 2:00 - 6:00.
We are challenged to keep up new fun projects. You can drop in any time during those hours to to start the project. Please check the calendar page for specifics.



Bead and Button Workshop
where we vote on a project from the bead magazine to work on together

Open Bead Day
where we get together to socialize bead and help each other to complete projects

Loomatiks
w​here we get our looms out to play.
Classes
We have a wide variety of classes. The offerings are added to weekly.
Please check the calendar page
for current offerings with prices, photos and descriptions.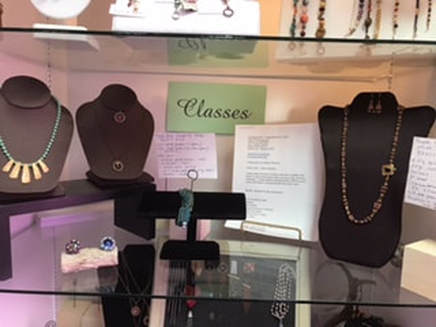 Come in and spend a day with friends.
__________________________________________________________________

Having trouble choosing a gift for your beady friend,
or want a bead board, that special gemstone strand you've been eyeing, or a new tool from your family?
We carry Gift Certificates !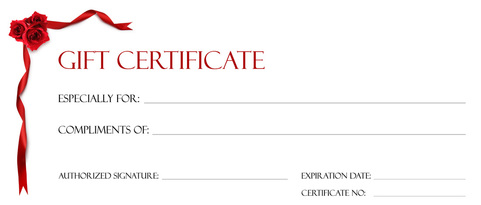 We occasionally host travelling instructors. Now on the schedule:
​
Mary Hettmansperger September 16, 17, 2017
Melody Macduffee October 5-7, 2017
Kinga Nichols October 27-29, 2017
Mary Hettmansperger again (!) February 15 - 17, 2018.
Beki Haley July 6 -8, 2018.
Kinga Nichols November 2018.

In addition to these travelling instructors, we have our own talented local teachers who are constantly coming up with creative ideas for you.
​ Please check the calendar page.___________________________________________________________________________
at La Bead, Oh! We have a Passion for Beads.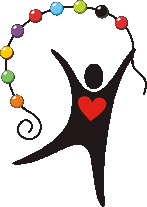 La Bead, Oh!
1500 S 6th Street
Springfield, IL 62703

217-544-8473






Hours: Monday thru Saturday 10:00 a.m. - 6:00 p.m. Also "Second Sunday" 12:00 p.m. - 5:00 p.m.

About Us:

We are a full service bead store. We offer a large variety of beading materials, including metal findings (sterling, copper, brass, gold filled), glass, clay, stone, shell, wood, pearl beads, crystals, a large selection of African Trade Beads, Fine Gemstones, Cabochons, Stringing and metal smithing materials. We also offer classes, check out the calendar page for the class listings.



---